If there was ever a wedding that made me want to move back to California, it was this one. The light, the yummy SoCal light. *le sigh*. And then there is the lovely simplicity that made this wedding so swoon-worthy. Joy & Robert found the site where the ceremony was held at a forestry center. It is actually an outdoor classroom and I thought it was PERFECT. They built chuppah from downed trees collected after the SoCal wind storms a few weeks prior and truly enhanced the setting.


Joy and I were quad-mates in college and I must say, I have never ever seen her more happy. Robert, you truly ignite her namesake within her.


Grandmas always deposit excess amounts of lipstick…Joy was so excited to have her Grandma there, this woman survived the Holocaust and has had the joy of attending all her grand-babies weddings now.
All guests were pinned with red felt hearts…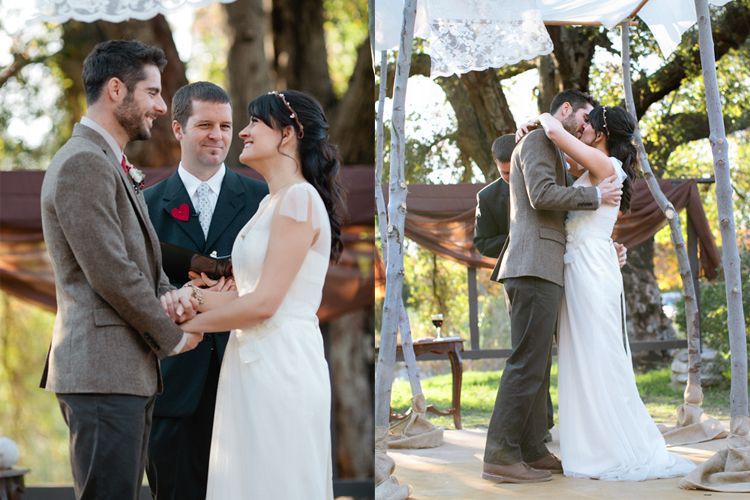 Robert literally danced down the aisle after being pronounced husband and wife.
Robert, I love how tenderly you love Joy.
This lovely cake-topper was handmade for them… How adorable is that?
Go forth and populate the world with HOT babies you two …. I call dibs on your first family photos!