A few months ago I got an email that made me squeal in public. Literally danced a little jig in the airport lobby. I seem to have a habit of making a fool of myself in these situations but what can I say… ???The Make a Wish foundation was granting a wish of a young girl who wanted to be a super model. "J" was being set up with make-up artist Lauren Genatassio (owner of Sarra salon), a stylist, and a photographer, for her very own photo shoot. Working with the make-a-wish foundation was on my list of goals for 2010… so you can imagine how incredibly honored and excited I was. (remember the aforementioned airport dance?) The team I worked with was AMAZING! Here are a few of the photos from our day spent together…I still get emotional looking at the photos and remembering the day.


Sitting in the chair for the first time, and getting a re-assuring hug from her big sister.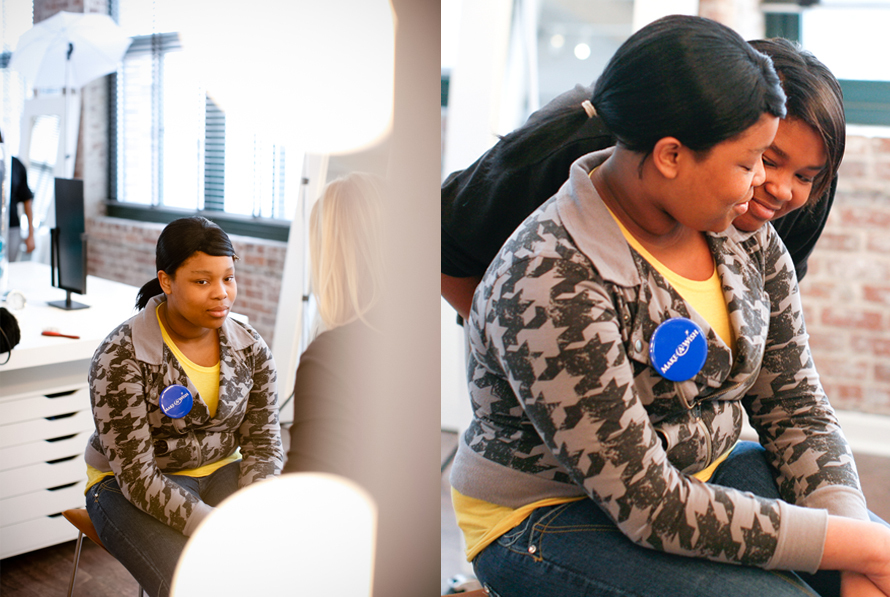 The first glance of her finished face. She looked as if she was holding back tears. Notice her family all around her, marveling?
So many clothes to chose from…
Getting fit for her beautiful wig. A gift from Sarra Salon!
A few finished photos!!
In the words of Bruno Mars… "You are beautiful, just the way you are"